# Navigating PubShare
In addition to Launchpad searching, you can navigate the Dashboard in a number of ways.
# Desktop Navigation
If you're running on a desktop computer, the screen is wide enough to see the entire Dashboard. Along the left edge of the Dashboard is the Side Menu. The Side Menu is easily distinguished from the rest of the Dashboard because the background is dark. It allows quick navigation to the PubShare area you want to access.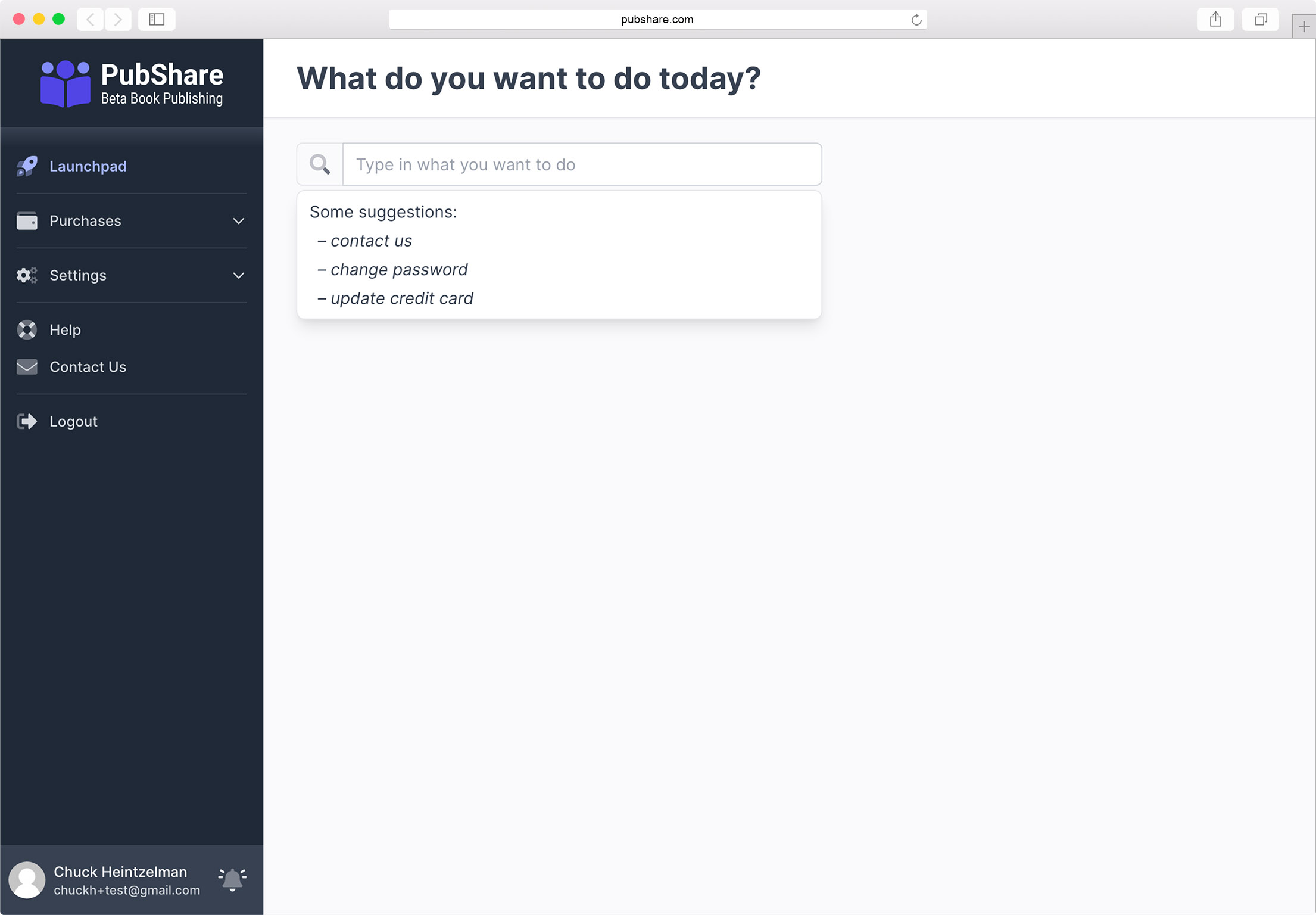 The Side Menu contains the following options:
LaunchPad - Clicking on this link takes you to the Launchpad so you can search for what you want to do.
Purchases - Clicking here opens up more options: All purchases and Ebooks.
Settings - This link opens up more options, allowing you view or change your PubShare settings.
Help - Takes you to the PubShare documentation.
Contact Us - This link takes you to a page explaining the various ways to contact PubShare.
Logout - Click this link to log out of PubShare.
Notifications
At the bottom right of the Side Menu is an image of a bell. Clicking on this bell will take you to your Notification History screen. If you have unread notifications, the bell display with light shooting out of it.
If you are an author or publisher (see Enabling Publishing Features) you will also have the following options on the Side Menu:
Bookshelf - This link will take you to your Bookshelf where you can access any of your books, bundles, or collaborative projects.
Other - Clicking here will show you other book related areas such as Authors/Pseudonyms and Series/Shared Worlds.
Subscription Products - If you are a Premium Member this link will take you to your subscription products.
Bookstores - If you are a Premium Member clicking this link will allow you to manage your bookstores.
Reports & Statements - This link opens up options to see Reports Available, Royalty Statements, and Tax Forms.
# Tablet Navigation
If you are running on a tablet computer, your screen may not be wide enough to see the Side Menu. If this is the case, your screen may look something like the image below.
As you can see, there is a new row at the top of the screen. If you click the PubShare logo on the right, then the Side Menu will appear.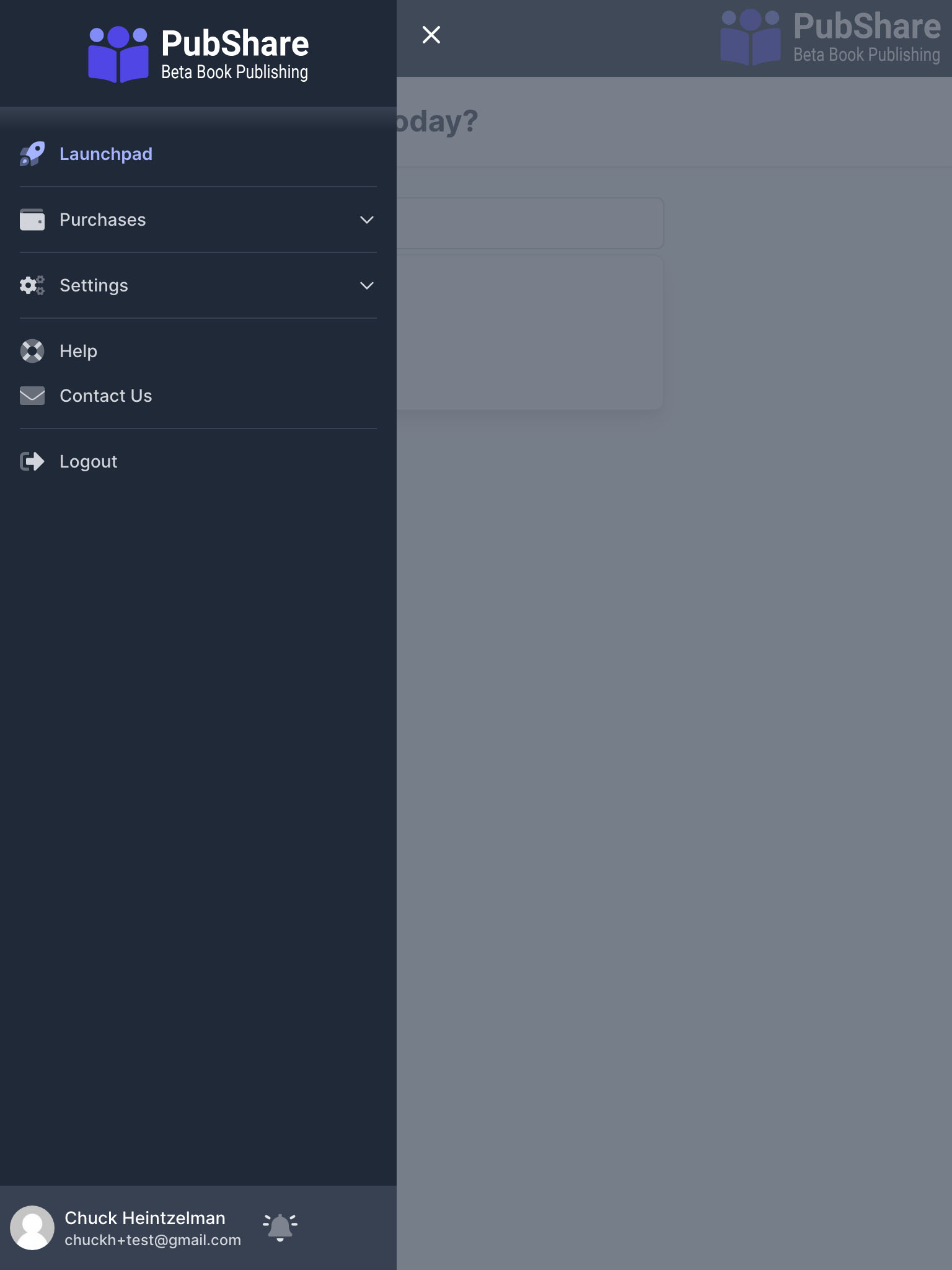 To remove the Side Menu, click the small X at the top, to the right of the Side Menu.
# Smartphone Navigation
Like tablets, smartphones are not wide enough to display the Side Menu.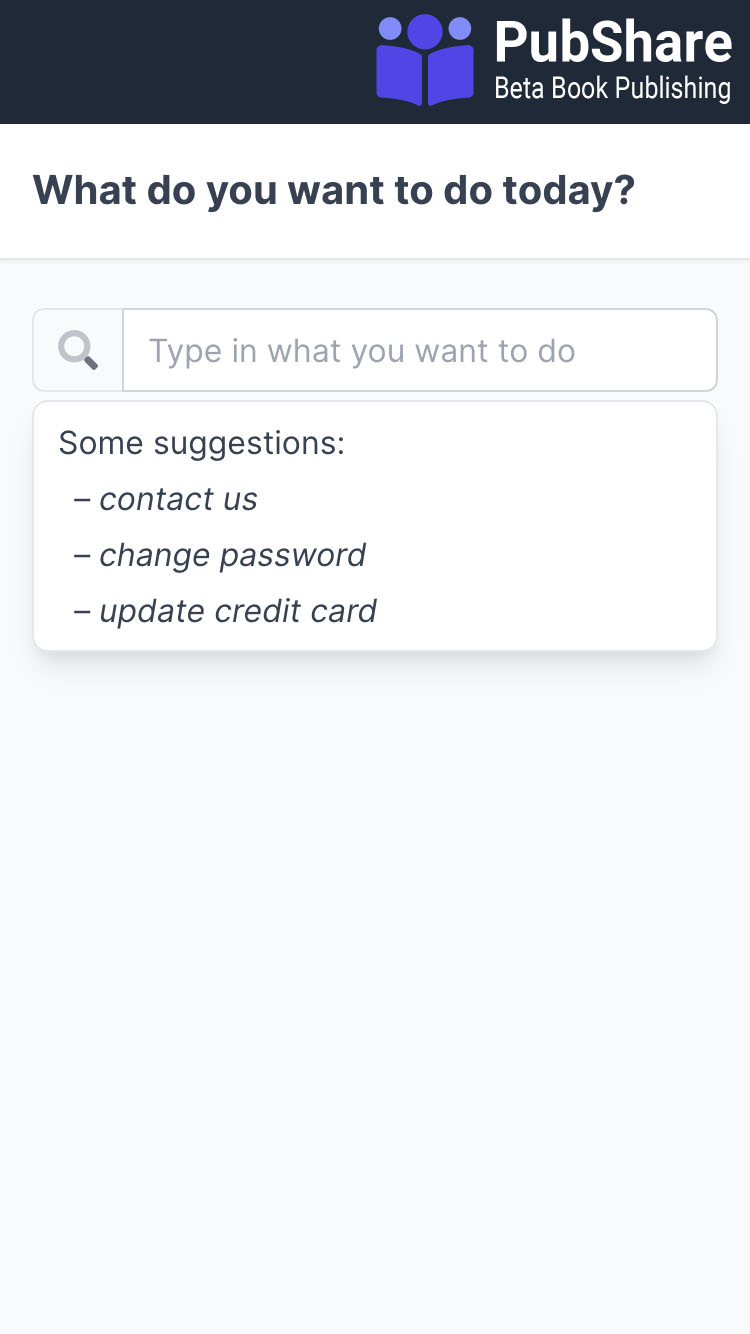 And just like the tablet version, you can click the PubShare logo at the top right of the screen to display the Side Menu.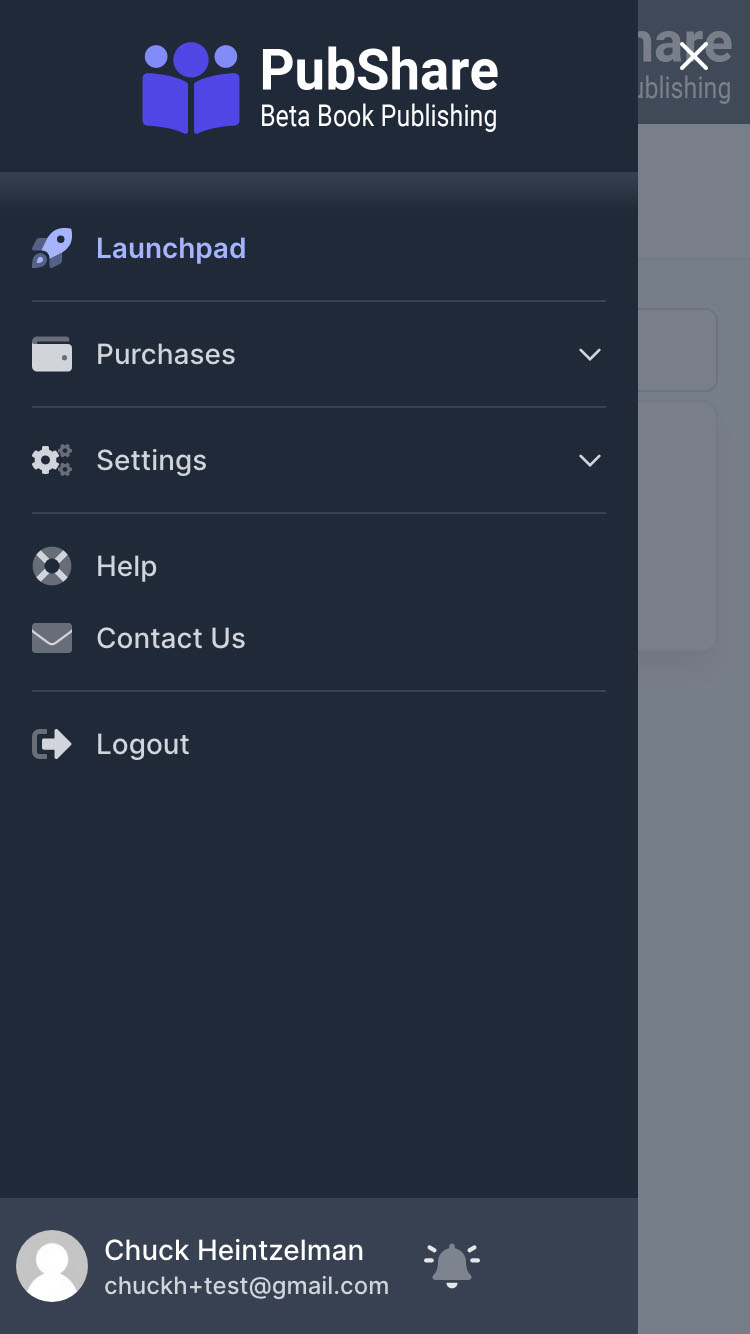 You'll also notice on your phone or tablet that many screens throughout PubShare are reorganized to make better use the smaller size.