# Logging In and Out of PubShare
# Logging In
To access your Dashboard you must be logged into PubShare. If you are not logged in, you can get to the login screen from the log in icon

that appears at the top right of each PubShare screen. There is also a Sign In link at the bottom right of the Home page, Browse Books page, and other similar pages.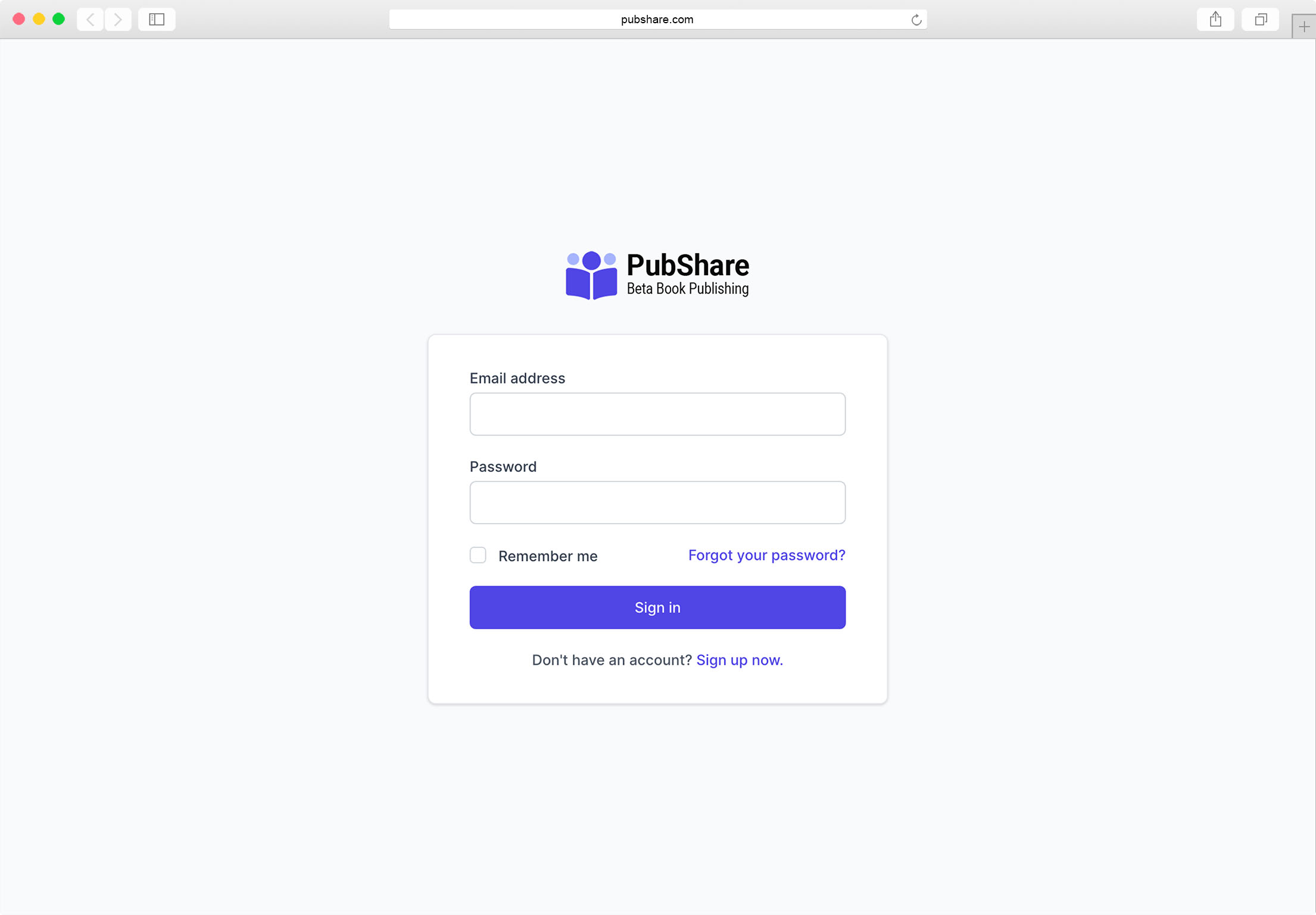 Enter the Email Address and Password for your account to log in. If your email address or password are incorrect, an error will be displayed indicating you have entered invalid credentials.
If you enter the incorrect email or password too many times, your account will be locked to further login attempts for a short period of time.
Remember Me?
If you are on a private computer, you can click the Remember me checkbox. This will store a cookie on your browser that will automatically log you on until you explicitly log out.
# Logging Out
To log out of your Dashboard, click the last option in the Side Menu, Logout.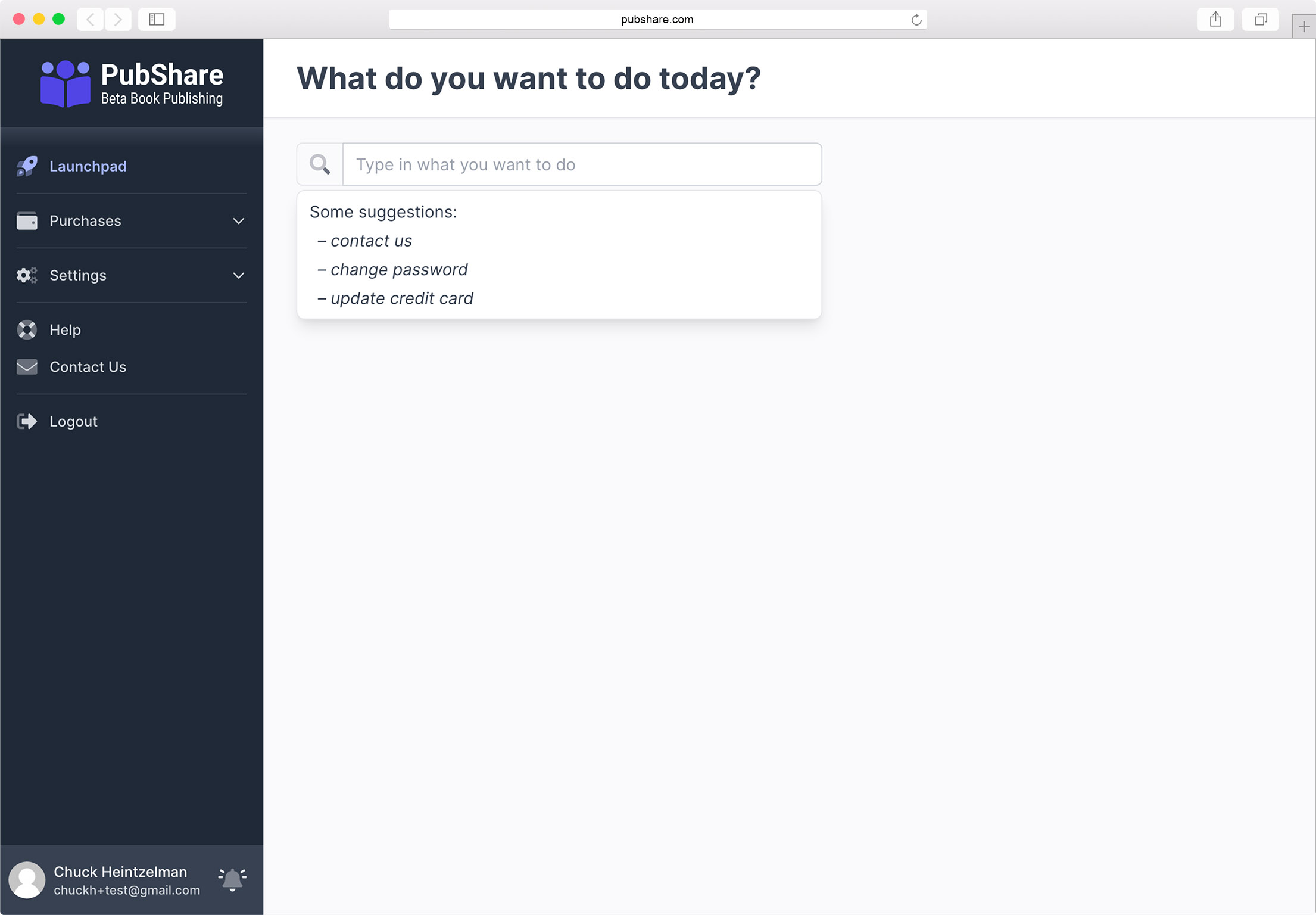 When you log out, you will always be required to log back in.