# Enable Publishing Features
By default, whenever you create a PubShare account, it is an account created for customers. This allows you to change your settings, update your credit card, and view past purchases to download ebooks you've bought.
But if you're an author or publisher and wish to open up all the publishing features of PubShare, you must enable these features. This will give you the ability to:
Participate in collaborative projects
Upload your ebooks to be bundled
Upload your books to sell at dozens of sites
Curate your own ebook bundles
Allow multiple logins to your account
Create and sell ebook subscriptions
Create your own bookstore
# Navigate with the Launchpad
From the main Launchpad screen, type in enable publishing.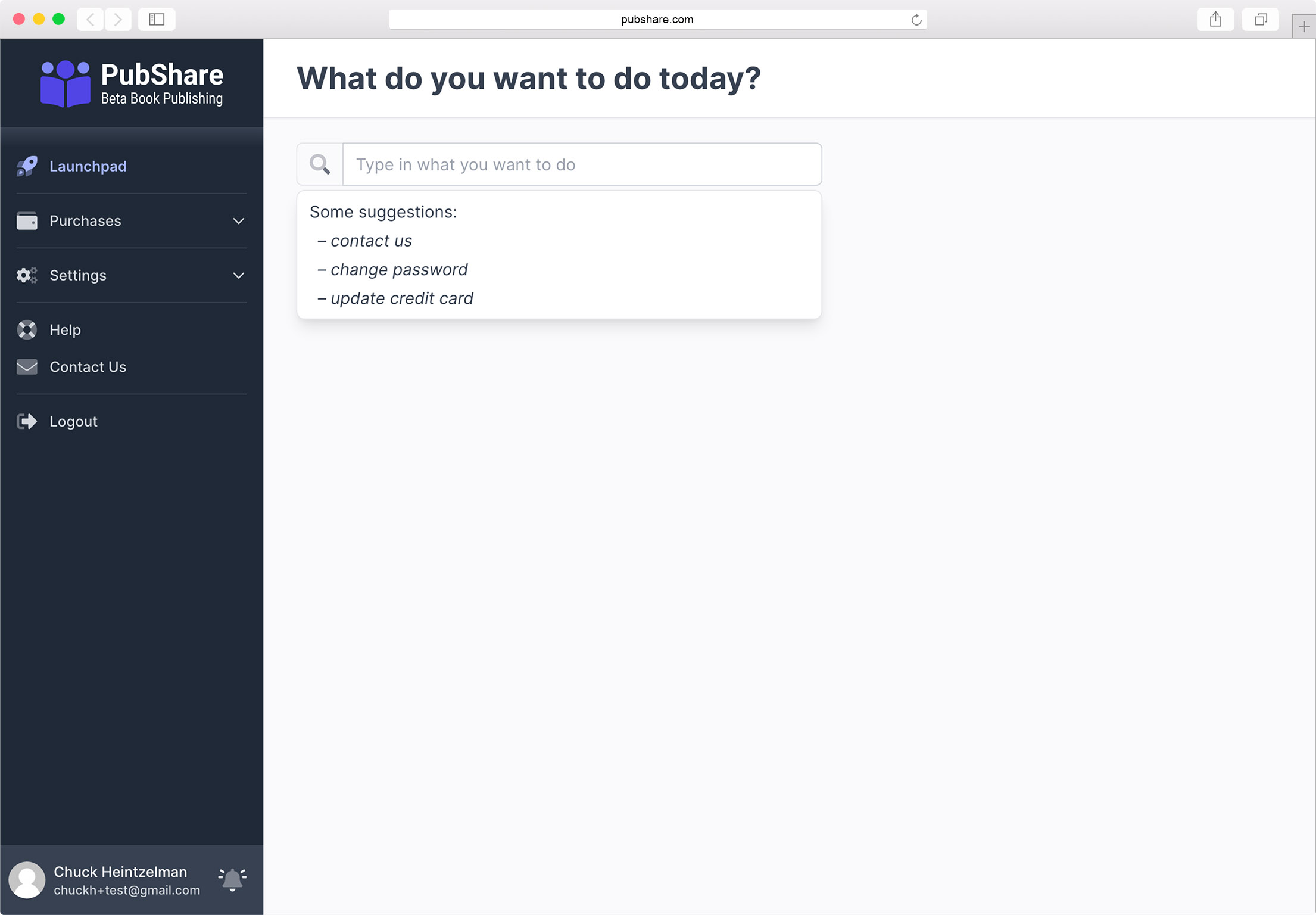 Then choose the Enable Publishing option. This will take you to the Enable Publishing section of your Account Settings .
# Enable Publishing
The Enable Publishing section of your Account Settings screen allows you to enter the name of your account and enable publishing features. It is located at the very bottom of the Account Settings screen. It is only visible if publishing features have not yet been enabled on your account.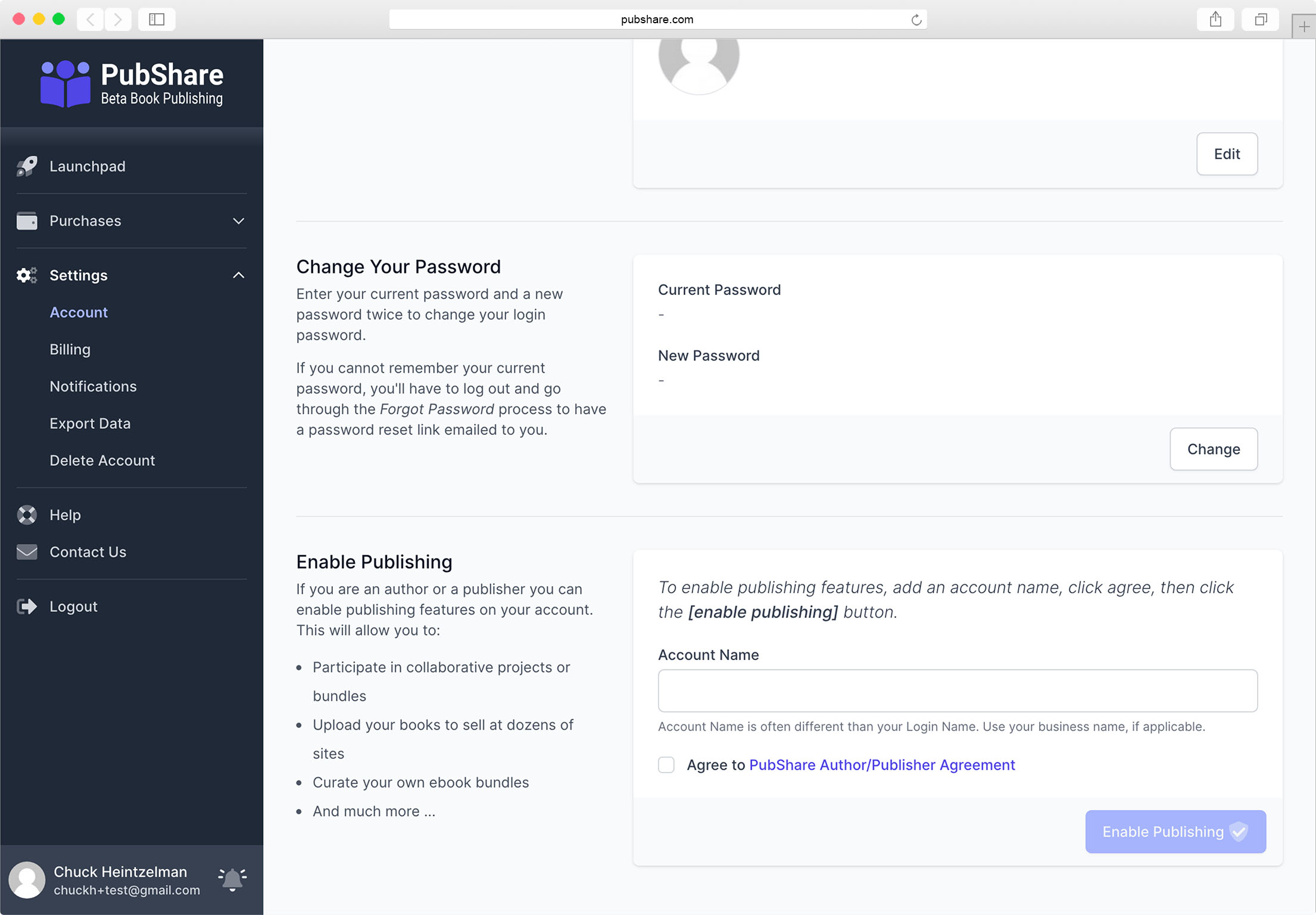 From there enter an Account Name and agree to the PubShare Author/Publisher Agreement. Then click the [Enable Publishing] button.
About your Account Name
Your Account Name will usually be your business name. It can be your personal name (like your Login Name is) but should not be a pen name. You can set up pen names for any books you upload to PubShare.
When you click the [Enable Publishing] button, PubShare will confirm you want to enable publishing features. Once confirmed, publishing features will be enable.
You should shortly receive an email confirmation that your account has been updated.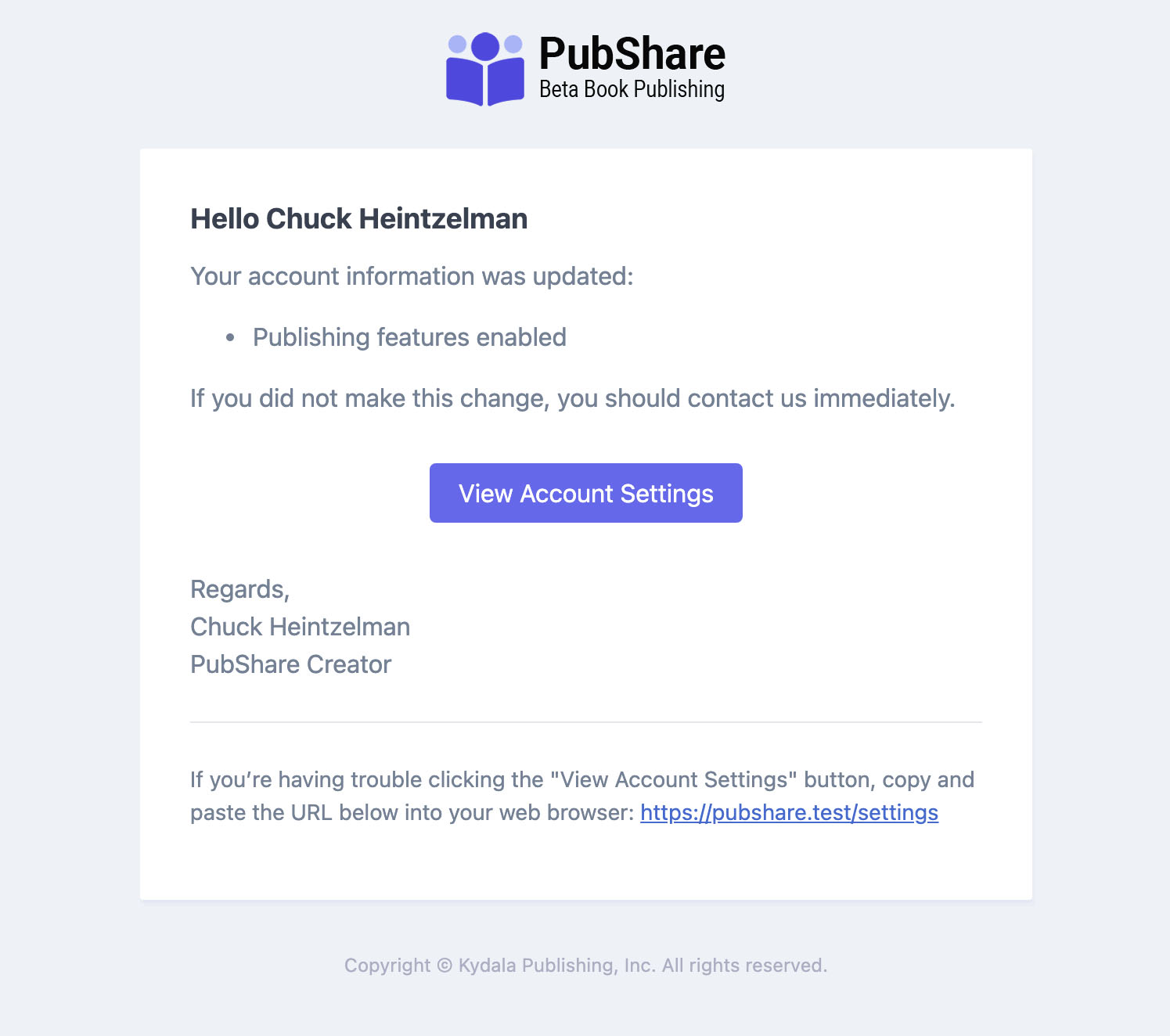 # Other Areas To Explore
Once you have enabled publishing features, you may want to review some of the other areas of PubShare listed below: